Meet Lauren
Lauren Hom is a graphic designer, artist and all-around creative whose work is filled with endless joy and inspiration, especially when it comes to her fearless, out-of-the-box use of color.
Lauren runs her own creative studio, Hom Sweet Hom, where she specializes in whimsical hand-lettering, murals and creative workshops. Her work has earned her collaborations with brands like Starbucks and Google and a Webby award—and we're so excited to share her unique talent and projects with the Clare Collective. When Lauren's not busy with creative work, you can find her in the kitchen or at culinary school exploring ways to bring food and design together.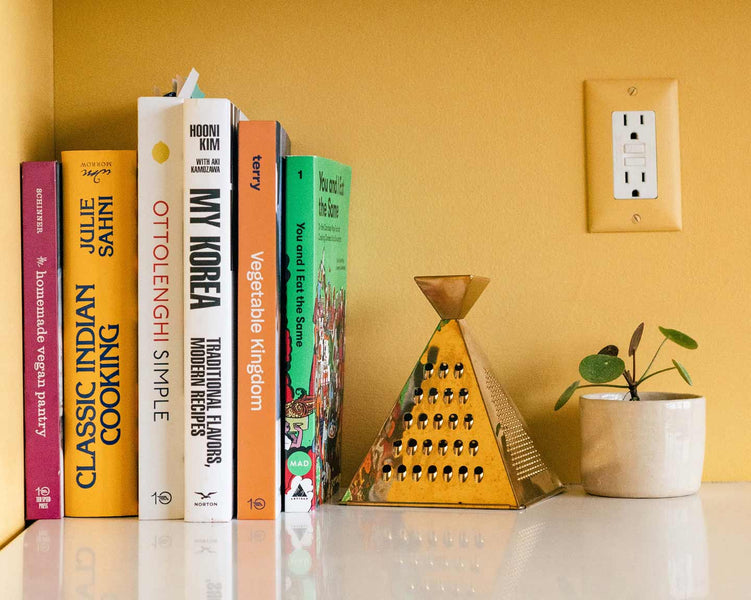 I've always gravitated to using a lot of color in my design work, so I think that's carried over to my home projects. It's made me less afraid to experiment and take risks.
Shop Lauren's Clare faves
Looking on the bright side
For Lauren, the bolder the shades, the better—as evidenced in her color-blocked kitchen that's bursting with joy and retro charm.